Rock in Middle Prong of Little River
Middle Prong of Little River
Spectacular river side view in the fall of 2009 along the Middle Prong of Little River.
Roaring Fork
Spectacular creek on a rainy day in Autumn of 2009.
Road to Roaring Fork
A canopy of trees on a rainy day in the Roaring Fork section of GSMNP.
Tremont Forest
A beautiful canopy of trees at the end of the road to Tremont.
Clingman's Dome Sunrise
Sunrise from the highest point in the park.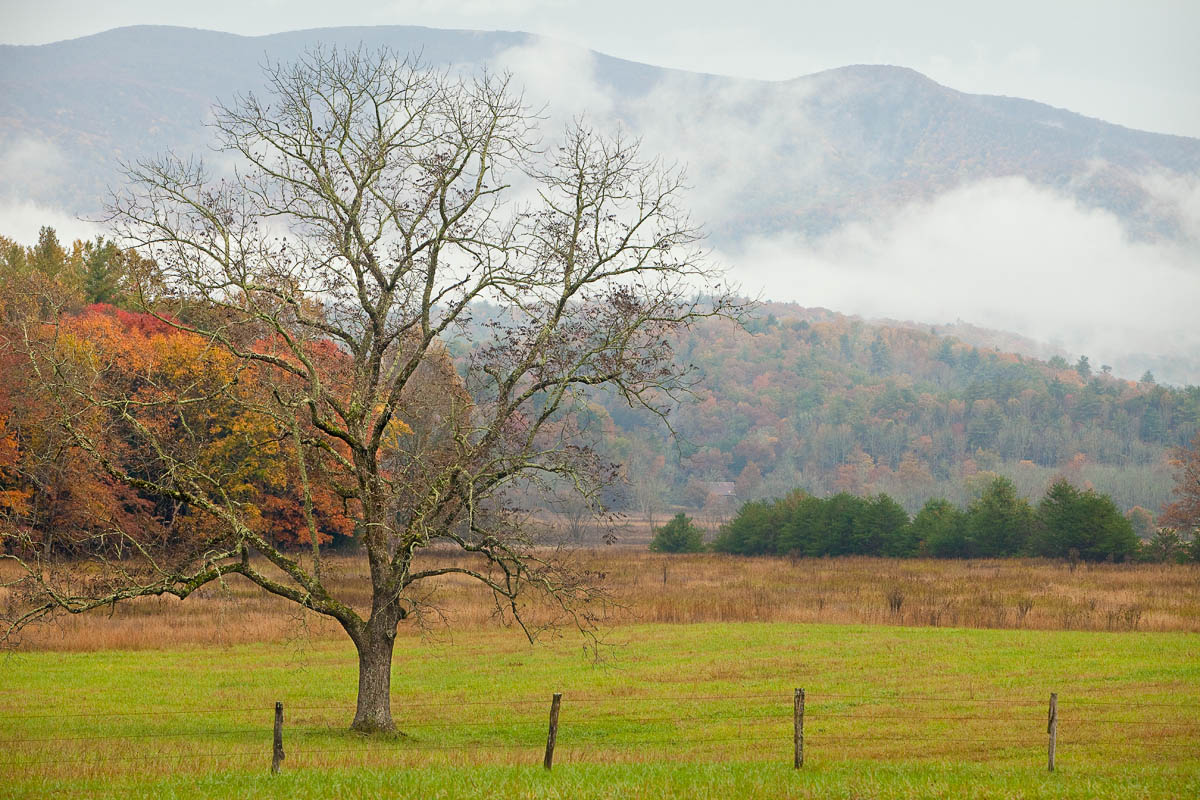 Cades Cove Tree in Fog